SEMCO
Performance Engines
(Somerset Engine Machining COmpany)
(814) 443-1621
(814)445-2656

LOCATED 3 MILES WEST OF SOMERSET ON ROUTE 31
---
REASONS FOR BUYING A SEMCO ENGINE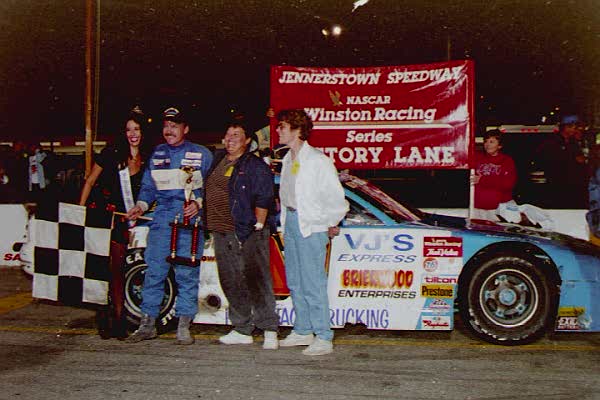 SEMCO has been producing winning performance engines for the past 25 years.
SEMCO has a staff of technicians with a combined total of over 60 years of high performance engine machining and building experience.
SEMCO is equipped with the most modern of machining equipment which includes such items as the Hines Computerized Balancer, the SF 901 Super Flow Dyno, and the Sunnen Cylinder Head Shop.
SEMCO is flexible enough to build your engine around your engine budget. We can use what you have or build you a turn key engine from scratch.
---
LABOR OPERATIONS AND SERVICES
CRANKSHAFT GRINDING PORT & POLISHING HEADS AND INTAKE
DYNO TESTING RECONDITION CONNECTING RODS
COMPETITION VALVE JOBS LIGHTWEIGHT CRANKSHAFTS
CYLINDER HEAD PREPARATION SMOOTH BALANCE CRANKSHAFTS
COMPUTER BALANCING MAGNAFLUXING ALL PARTS
BLOCK ALIGN BORING, HONING ALUMINUM BLOCK AND HEAD WORK
BLOCK PARALLEL TO SPEC FLYWHEEL GRINDING
INSTALL MAIN BEARING CAPS ENGINE BLUEPRINTING
SONIC THICKNESS TESTING ENGINE BUILDING AND FRESHEN UP
---
ENGINE APPLICATIONS

OVAL DIRT TRACK ENGINES: LATE MODEL, SEMI-LATE, STREETSTOCK
OVAL ASPHALT TRACK ENGINES: LATE MODEL, PRO STOCK, MODIFIEDS
SCCA ROAD RACING ENGINES: TRANS-AM, GT-1, GT-3, A-SEDAN
TRUCK PULLING ENGINES: ALL CLASSES, FORD, CHRYSLER, CHEVROLET
DRAG RACING ENGINES: ALL CLASSES, FORD, CHRYSLER, CHEVROLET
STREET ROD, MUSCLE CAR, CLASSIC CAR ENGINES: ALL MAKES
INBOARD BOAT ENGINES: PLEASURE, RACING, OR DRAG
---
NASCAR: N.E. REGION CHAMPIONSHIP, 1000 + WINS,
50 + TRACK CHAMPIONSHIPS,
4 ROAD COURSE RECORDS
---
Check out this deal!
406 SB CHEVY STREET STOCK

$3,995.00

ALL CAST IRON,HYDRAULIC CAM, CLEVITTE ENGINE BEARINGS F/T PISTONS, 400 BLOCK AND CRANK, CIRCLE TRACK PAN,H/V OIL PUMP, LONG SLOT ROCKERS, NEW VALVES


PARTS DEPARTMENT