Weekly Results: August 3rd, 2002
Welcome to the 2002 racing season!
The team competed in our fourth Hooter's Cup race this past Saturday at Jennerstown Speedway. We had another disapointing day at the race track. We were pretty happy with the car in practice and choose not to wear the thingout practicing it. Jeff qualified 27th for the race and our plan was to stay on the lead lap, but let the race come to us.
At the start of the race Jeff was just getting settled into the pace he wanted to run when something on the right front of the car broke and it went straight into the turn one wall. Luckily Jeff was okay, but the car, unfortunately, is badly damaged. It looks like the right front lower control arm or ball joint broke. The car has the front frame rails shoved over so we are probably done racing for the year.
At this point we don't know exactly what are plans are for next year, but financially we are not in the best of shape. I do want to thank our sponsors, especially Black's Specialty Service and GS Products. Without their help we could have never had the opportunity to try Hooter's Cup racing. I'd also like to thank our crew and thier families. Without their sacrifices of time we would still be trying to put the car together.
Last but certainly not least, I want to thank our friends and fans that have stood by us. We hope that you all enjoyed our foray into a touring series. Look for more news here as it becomes available.
We will try to update this site on a more regular basis now that the brunt of the work on the car has been finished. Don't forget, most all USAR Hooters ProCup races will be televised nationally on a 'tape delay basis' on the Speed Channel so you should be able to follow our progress as we race at various tracks across the Eastern US. The first airing is usually at 9:00 PM the Thursday following race day. Check local listings for times in your area. If you can't attend the races in person be sure to tune in and cheer on Jeff Dunmyer and the Bruening Motorsports Team to victory in 2002.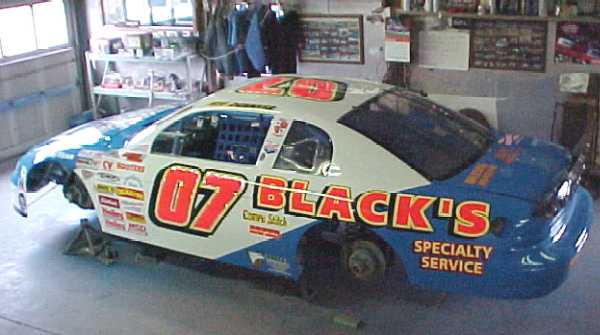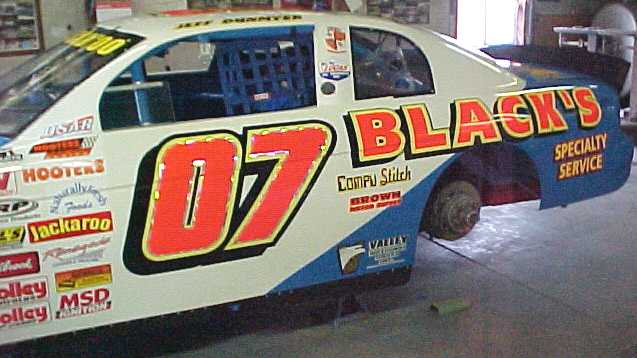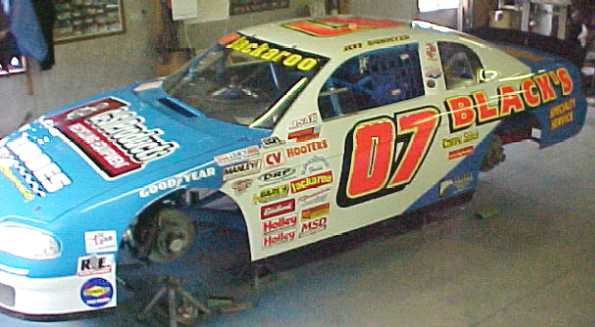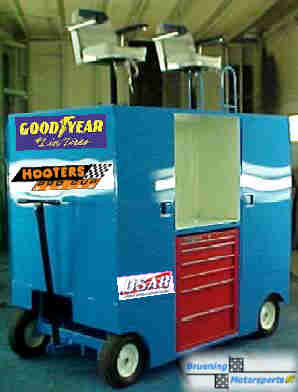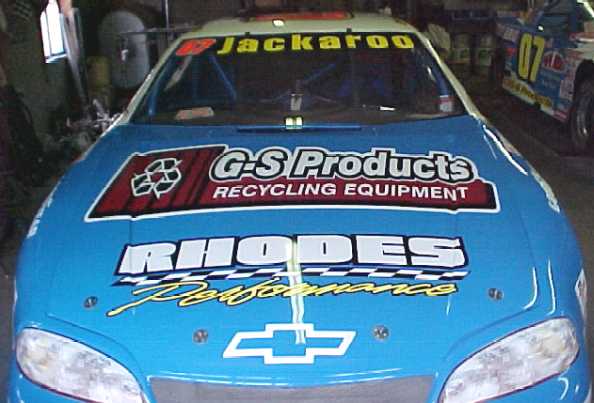 "Start your engines, tighten up the belts, put up the window net and...let's go racin'!"
Thanks for all your support. See ya at the races and may God Bless!
Other News:

2002 WINS:

USAR Hooters ProCup Northern Division Standings: 11th

CAREER WINS:
Jeffrey Dunmyer's career win total is now 178.
45 of them came on dirt, while 133 were gained on the asphalt with Bruening Motorsports.

See you at the races!